When the pandemic started, I tried this online dating app which was free at the time to roam around the world –swiping left and right with people you might hit things off. And you know me, with my delusional dreams of finding my Étienne, I went to France (lol, quick tip: it rarely happens in dating apps). The free passport just lasted for a month (April to May if I remember correctly) and the rule is either you go back to your original location or you get stuck to the last place you ever went to. To be honest, I didn't want to use the app in my own country cause I know it would seem a little too real so I stayed in France. I placed the distance as far as I could and come December, I stumbled upon this guy who's seemingly impossible to swipe right to me (REALLY), but he did. More surprisingly so, he was the one who messaged me first with a really cute GIF of a goat saying hi.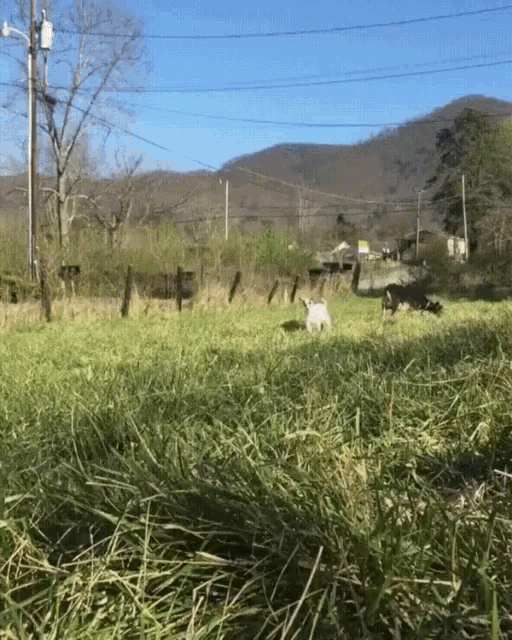 Having to experience the app for months then, it was a refreshing and charming change for me to be sent a GIF just like that after getting a lot of unwanted remarks from men (and side note: I used that GIF to other guys too after cause it worked on me LOL). To be perfectly candid, I was just also taken aback by his not-so-long but definitely not short hair, which my friends can attest to that I am a huge sucker for. Long story short, I found him adorable. I think it was a few days after though that he said he would no longer be using the app because I think he had bad experienced in his other conversations. So we decided to give each others' Snapchat. After that though, he said that he's more comfortable in using Instagram and it was okay with me so that's where we talked. Sadly enough, we stopped talking. No. He stopped talking to me.
Last year, I saw that he had a girlfriend and I was happy for him naman. Period. But at the end of the year, he no longer mentioned her in his stories or posts so I got curious. Perhaps they have already broken up. Lately, I've been seeing him again viewing my ig stories and I know it's no big deal but there's just a teeny-tiny bit of tingling kilig I felt in my bones haha. I know it just means nothing but deym, just knowing na ang gwapo nya kasi talaga.
I know all it's impossible yes and I already got to the thought that "I don't even know him that well" but you know, this just mere crush, hayaan niyo na lang akong kiligin.
So ayun, in short, nagpapacute lang ako ngayon sa ig stories ko. Haha!
And if magka-girlfriend na siya ulit. Edi next crush hmp.
Edit: After a day of thinking about it. Nawalan na ulit ako ng gana cause naalala ko yung snap score niyang grabe talaga tumaas. I guess sa gwapo niyang iyon, may pila talaga and it doesn't make sense with my fastasy, ykwim? This is to remind myself na if ever magkaroon ako ng s/o in the future, he should definitely not make me feel insecure about myself or sa relationship mismo.
Also, I've really lost my desire to be in dating apps na talaga.